The Vitally Important Components of Dental Unit-Dental Patient Chair
Views:1020 Author:Site Editor Publish Time: 2017-09-04 Origin:Site
Usually,in a narrow sense,the main part of the dental unit is the dental chair,of course, along with the dental chair,the components of dental unit also include air movement system,intelligent control system,backrest adjustment system and so on.But for a dental clinic,select the right dental patient chair will benefit a lot in the future development.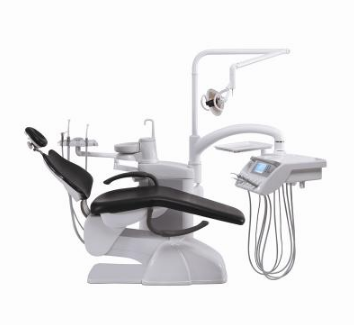 Dental patient chairsare a necessary purchase in a dental office. Choosing a chair that is comfortable for both the patient and dentist is important. Some features of dental chairs can include: thin backrest, swivel, ergonomic, soft cushioning, programmable positions, double-articulating headrest, magnetic headrest, movable armrest for easy patient entry/exit, seat tilt and footswitch or touchpad. Certain features of dental patient chairs may be more important than others, for example, having a thin backrest allows the dentist adequate leg room for better access to the dental cavity. Another aspect to consider is whether or not the dental chairs upholstery is replaceable; having to replace a dental chair because the upholstery is worn out is not economical. The ability to only purchase the upholstery can greatly extend the life of a dental patient chair. Most dental chairs employ a hydraulics system for powerful and continuous movement of the chair. It is also a good idea to research which options/modules are compatible with the dental chair before purchase. Be sure that whichever vendor is chosen that the dental chair purchased has a warranty and reliable customer support.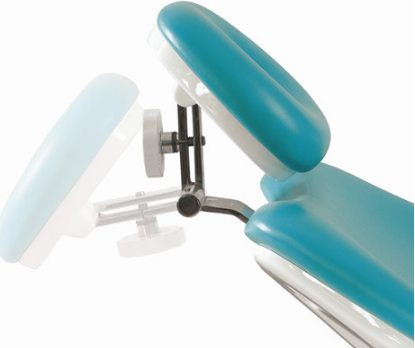 HB Dental,as a professional manufacturer of dental patient chairs,we adopt Linak autuator from Danmark and gas spring from Germany ,which can make dental chair move safely. The backrest made of aluminum alloy and slide way keep patient safe during treatment.If you are dental clinic,searching for reliable dental patient chairs.Do not forget to contact HB Dental.
 Fax:+86 (512)69590371
 Tel: +86 (512)69590381
 Email: sales@sz-hrdental.com